Improved detection capabilities in surveillance
Who was it?..
The guy in the BLUE jacket!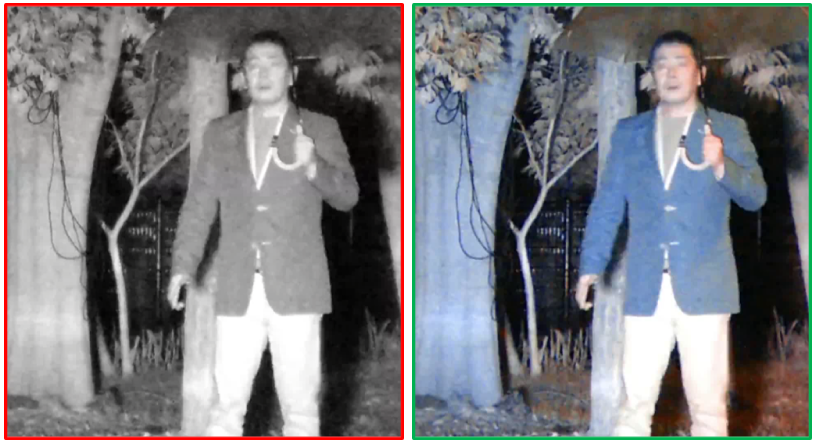 Color Night Vision
Detection

Nanolux camera in service
on the highway, since Feb 26, 2017
Monitoring 500m away on the both sides.
The construction cost is 1/8 of the conventional camera and visible illuminators.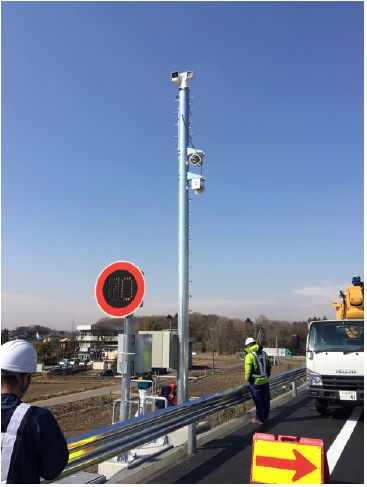 Color night vision : NEXCO
Left: 4 fps conventional camera Right: Nanolux camera 30 fps
3x Accuracy
(machine learning)
| | | |
| --- | --- | --- |
|   | Color IR | Mono IR |
| Correct recognition | 67 | 19 |
| Error recognition | 34 | 173 |
Evaluation by Soft Solution Co. , a third party vendor
Glare-free color IR fundus camera
Smartphone Fundus Camera
Develop a fundus camera in the mobile-form factor to excel the smart health agenda
Advantages
Glare-free
Non-invasive blood test
Color IR
Movie
No miosis
AI diagnosis
What can be inspected
Glucose
Blood fat
Arteriosclerosis
Eye diseases, etc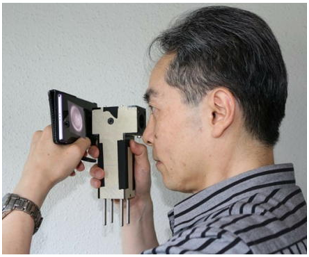 Source:Nara Institute of science and technology
Best Demo Paper Award at 2018 VLSI Society


Next-Generation Fundus Camera with Full-Color Image Acquisition in 0-lx Visible Light by 1.12-µm Square Pixel, 4K, 30-fps BSI CMOS Image Sensor with Advanced NIR Multi-Spectral Imaging System
Hirofumi Sumi1),2),, Hironari Takehara2), Shunsuke Miyazaki2), Daiki Shirahige2), Kiyotaka Sasagawa2), Takashi Tokuda2), Yoshihiro Watanabe1), Norimasa Kishi1), Jun Ohta2) and Masatoshi Ishikawa1)
1 The University of Tokyo
2 Nara Institute of Science and Technology (NAIST)
Symposia on VLSI Technology and Circuits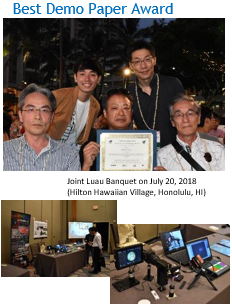 Accumulated fundus image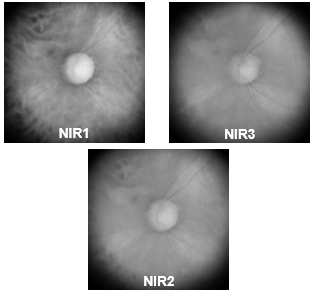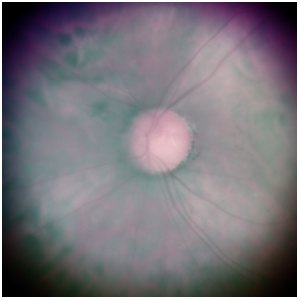 Concept phase been completed
The sample camera was developed.
The color IR fundus images were taken successfully.
It's a non-flashy and selfie.
A medical doctor endorsed the effectiveness of color IR images.
The outcome was reported and recognized by the academic magazine.

Detect vital information from pulse wave data
Detection of stress index from heartbeat interval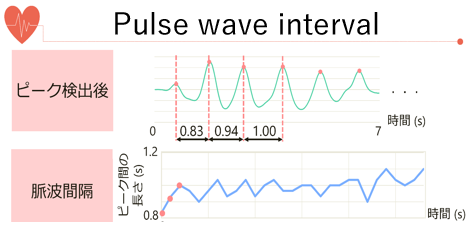 Pulse wave detection of driver/passenger
abnormality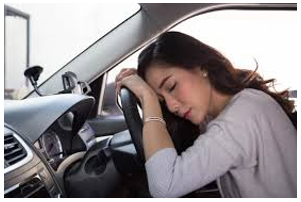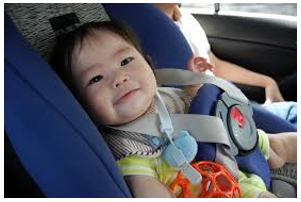 To be developed in future projects
POC: Human Sensing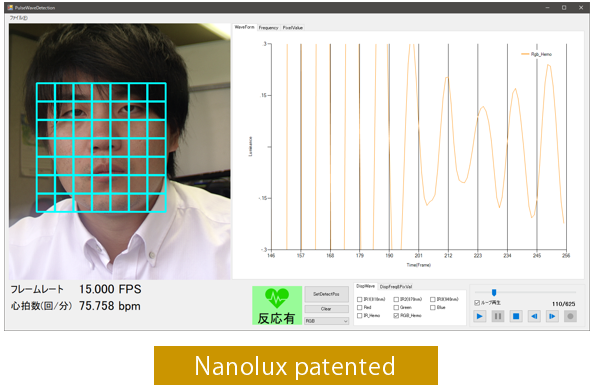 Pulse wave can be measured only by IR.
Noninvasive & No-phycial contact.
24×7 monitoring without annoying the target.
Best fit to automotive and patient care.